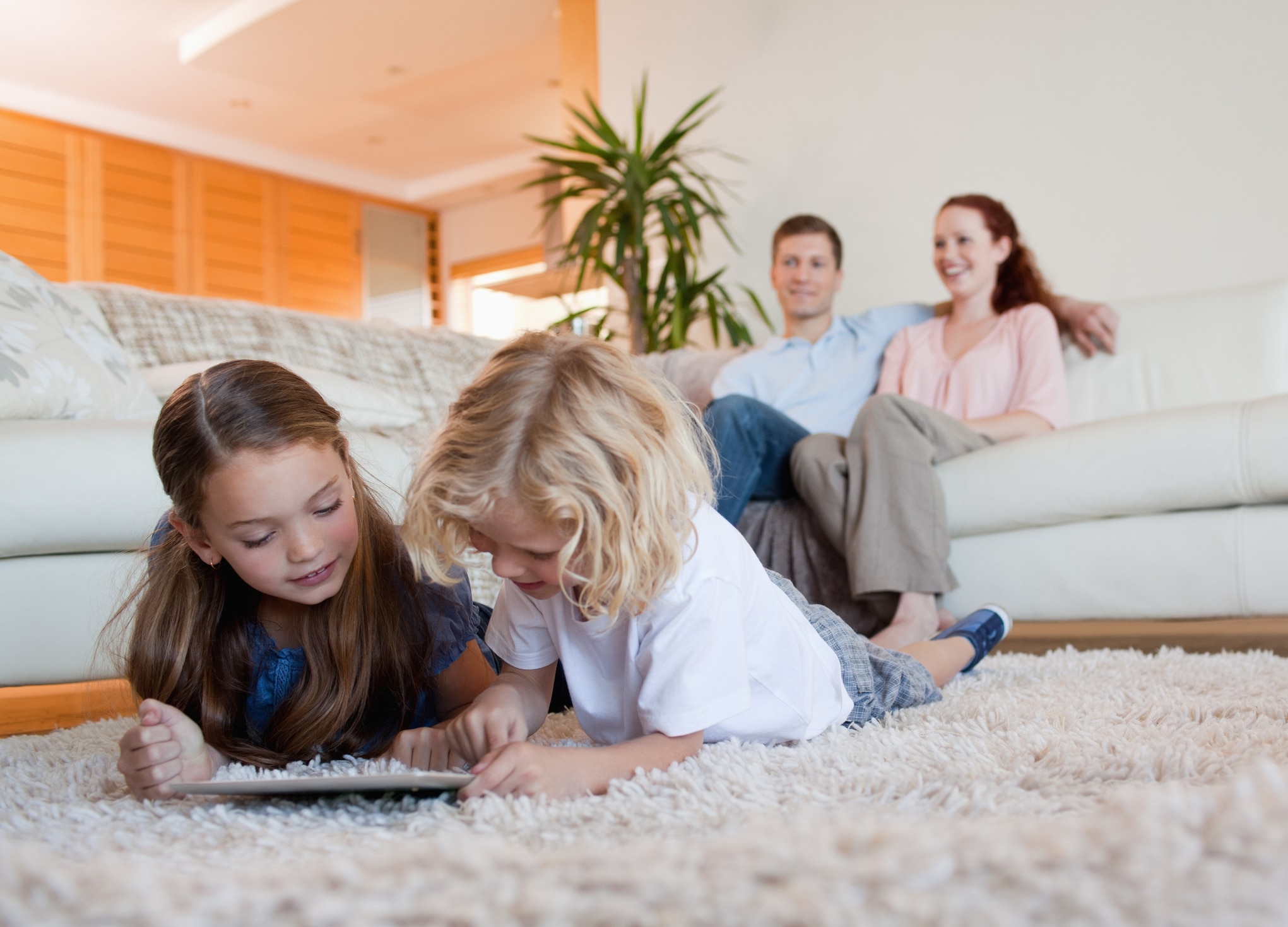 What is "Truly Clean Carpeting?"
Carpet Cleaning Techniques
When deciding which company to choose for your carpet cleaning needs, it is important to keep in mind the different levels of cleanliness provided by different carpet cleaning techniques:
Traditional vacuuming removes around 4% of the dirt from your carpeting.
This is the result of regular household vacuums that can be purchased at any home appliance store.
Traditional steam cleaning removes around 30% of the dirt from your carpeting.
Steam cleaning uses hot water to clean your carpet and rugs. As the high-temperature water meets the fibers of your rug and carpet, dirt breaks down and at least 97% of bacteria is removed. Proper steam cleaning should include pre-treating, vacuuming of the carpet fibers, and the use of truck-mounted equipment.
Deep cleaning is a process in which you attempt to clean 100% of the dirt from your carpeting.
It requires specialized tools to purify your carpeting and should take about one hour per hundred square feet.
Unlike other carpet cleaning companies that use standard wands, Renew Cleaning Services use a high-temperature rotary extractor to gently scrub and remove soil from the carpet. With 700 deep-cleaning passes per minute, our rotary extractor delivers thorough, precise rates of agitation which dramatically improves cleaning results. Plus, the downward force created by the rotary extractor combined with optimized vacuum flow results in maximum extraction, reducing carpet dry times by up to 30% compared to standard cleaning wands.
How Clean is "Clean Enough?"
Many flat-rate, discount cleaning companies rely on being chosen for up-front lower costs, just so that they are able to get into your house and sell you high-priced additional services like spot removal and deodorizers. When they are unsuccessful at selling these additional services, they typically spray low-grade soap on your carpet, suck up the water and leave within half an hour. This allows them to churn through many cleaning jobs in a day and make money on sales volume. But, while the surface of your carpet may look cleaner, they are not truly cleaning as much dirt as possible from your carpet!
But I Want My Carpet and Rugs Cleaned Right!
We encourage you to take the time to discuss your specific needs with our cleaning specialists, so we can craft a cleaning strategy which makes your carpet "truly clean"!
Contact us today for a free estimate by calling (602) 619-0687 or filling out the form below!
We look forward to welcoming you to our family of satisfied customers!