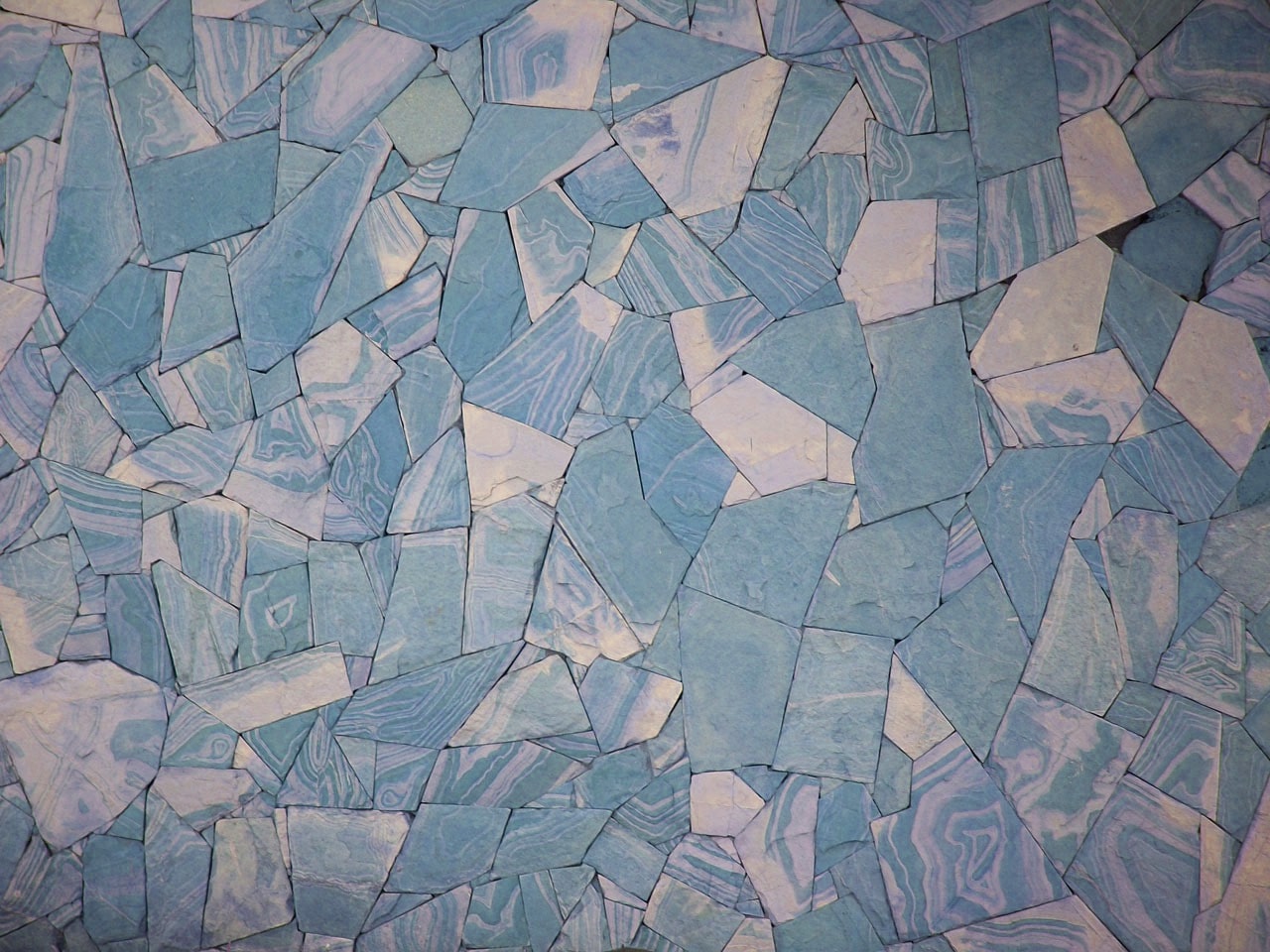 Stone Cleaning
To ensure your natural stone products will provide you with a lifetime of aesthetics and utility, a proper maintenance program by Renew Cleaning Services is crucial. Natural stone floors and surfaces are porous by nature. Therefore, grout can develop mildew and bacteria and require a different cleaning maintenance program than traditional ceramic and synthetic tile.
Many cleaners that are acceptable for use on ceramic tile can stain, damage or even dull natural stone surfaces. Therefore, we only use cleaners specifically designed for cleaning stone. These concentrated cleaners contain no acids and will not affect existing sealers or wax-type coatings.
Our Stone Cleaning Process
Dampen the Stone Surface
The surface of the stone will be dampened with clear water. This will keep the cleaning solution on the surface so it can be effective.
Apply the Cleaning Solution
A solution of the cleaner will be applied to the stone surface with a sponge or mop. On walls, kitchen counters or vanity tops, a spray bottle will be used to apply the cleaning solution. We then allow the cleaner to sit on the stone for the manufacturer's specified amount of time (usually 3 to 5 minutes).
Agitate the Solution
The next step is to agitate the solution on the stone with a soft bristle brush, sponge, synthetic mop, or through the use of a floor-scrubbing machine. Lastly, we rinse thoroughly with clean water using our truck mounted system, taking all the waste with us when finished.
Heavy Duty Stone Cleaning
When some areas have been neglected, Renew Cleaning Services will need to use a heavy-duty non-hazardous and non-polluting stone cleaner and degreaser to effectively remove dirt, grease, grime, waxes and floor finishes.
Natural Stone Stain Removal
Stone poultice will remove stains and grout haze from stone. Poultice is a fine, non-acidic, absorptive clay cleaning powder that removes deep-set oil stains, grease and light cementitious grout haze from polished and unpolished natural stone.
Restoration and Polish
If the finish has become dull, scratched or etched, Renew Cleaning Services will restore the natural shine of your stone through the use of a polish designed for your specific stone. The process can be enhanced with the use of floor buffing machines. This is generally a re-crystallization process to remove fine scratches and restore the original shine and polish to the stone.
Stone Cleaning Before & After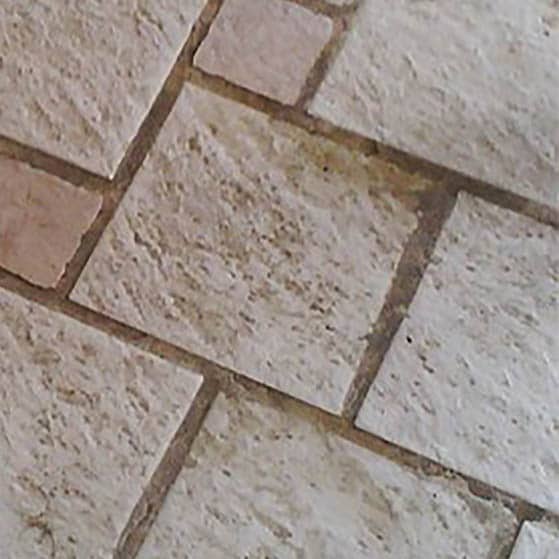 Renew Cleaning Services has the experience to restore even the most damaged stone surfaces!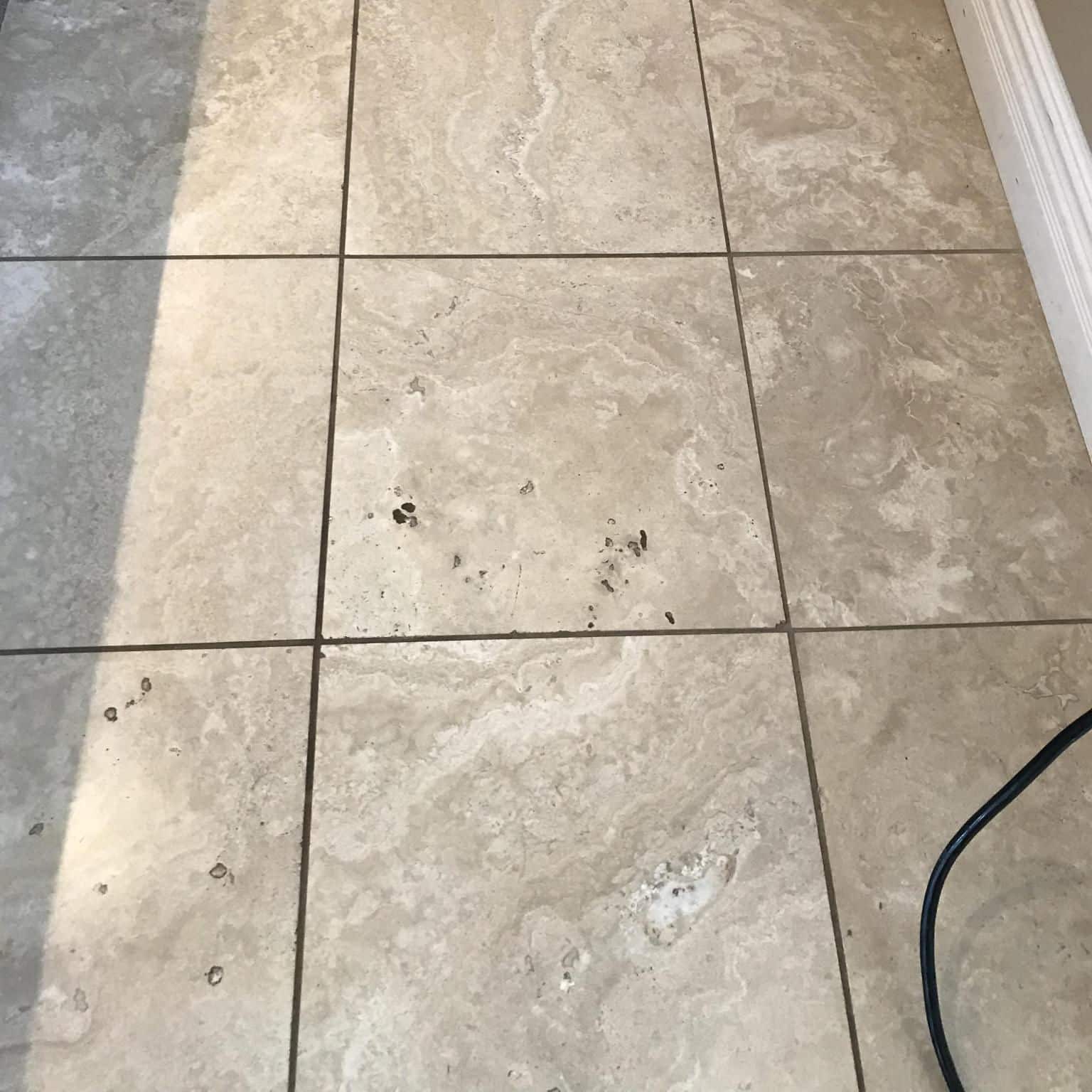 This client thought they would have to replace their ruined stone flooring. Our stone cleaning service renewed their flooring! And, FYI – the after photo is not a wet surface, check out the shine!